iSTYLE pro firmy
Hogy munkatársaid a lényegre koncentráljanak
A macOS és iOS rendszereit úgy tervezték, hogy a felhasználók a lehető legkönnyebben végezhessék munkájukat. Az átgondolt és hatékony kezelőfelületnek köszönhetően az kollégák gyorsabban és gördülékenyebben oldhatják meg feladataik, így növelve a szervezet hatékonyságát.
Miért az Apple?
Rólunk
Szolgáltatásaink
Miért az iSTYLE?
DEP
Nyitott pozícióink
A2B - Apple to Business
Az Apple termékei minden a modern vállalati igényt kielégít. Az eszközök nem csupán kiemelkedő megoldásokat garantálnak a felhasználók számára, de megjelenésükben is professzionális imidzset biztosítanak.
Az átgondolt és hatékony kezelőfelületeknek köszönhetően a termékek könnyen integrálhatóak kis-, közepes- vagy nagyvállalatok rendszereibe, emellett a népszerű üzleti megoldásokkal és alkalmazásokkal is kompatibilisek.
A macOS és iOS platformok népszerűségének egyik fő oka, hogy az átállás bármilyen rendszerről egyszerű és gördülékeny.
Mindenkire tervezve
Az Apple termékek egyesítik a tökéletes designt, az átgondolt kezelőfelületet és az applikációk széles tárházát, ez teszi a legjobb eszközzé bármelyik terület számára. Segítsd munkatársaid, hogy sikeresebben küzdjék le a mindennapi munka nehézségeit, és több értéket tudjanak teremteni a vállalat számára.
Azonnal használhatod
Az Apple termékei könnyen működnek együtt az olyan általad is használt alkalmazásokkal, mint a Google G Suite vagy a Microsoft Office, így a kollégáknak nem kell vesződnie az eddig megszokott felületek helyett új alkalmazások megtanulásával.
A mobil platformok közül az Apple rendelkezik a legtöbb üzleti alkalmazással, az üzleti intelligenciától kezdve a számlázáson és kommunikáción át egészen a hatékonyság méréséig és monitorozásáig.
Könnyűszerrel találsz olyan alkalmazást, amik (még jobban) megfelelnek céljaidnak és üzleti környezetednek. Backend integrációra van szükség? Ez sem probléma.
Fő a biztonság
Az Apple termékei előre telepítve érkeznek dobozos megoldásokkal és alkalmazás csomagokkal, amiket kibontás után egyből használatba vehetünk. A biztonság rendszerszintű, egyaránt kiterjed az eszközre, a futtatott alkalmazásokra és az adatok védelmére is.
A frissítések rendszeres telepítésével - ami MDM segítségével is megoldható - egy biztonságos eszközt használunk egy megbízható szolgáltatótól.
Egyszerű telepítés, támogatás és menedzsment
A széleskörű kompatibilitásuknak köszönhetően az Apple termékeit anélkül integrálhatod vállalkozásodba, hogy lassulna az üzletmenet. Az Apple ökoszisztémában szinte az összes alkalmazás több platformon is elérhető. Így könnyebben hozzáférhető az információ, ami felgyorsítja a döntéshozatalt.
Beruházási költségek
Az Apple termékei az időtállóság jegyében készülnek, hogy évekig kiszolgálhassák vállalkozásod. A termékek magas minőségének és a hosszú távú támogatásnak köszönhetően maradványértékük általában a legmagasabb a piacon, ezzel is növelve a pénzügyi befektetés értékét. Az iSTYLE rugalmas lízing megoldásai és visszavásárlási programjai pedig még vonzóbbá teszik az eszközöket.
Kik vagyunk?
Az iSTYLE a régiós piac egyik legnagyobb múlttal bíró Apple Premium Reseller partnere. Vállalatunk B2B részlege már több, mint 10 éve segíti vállalatok és szervezetek növekedését.
Célunk, hogy minél több szervezetnek segítsünk a fejlődésben, és hogy partnereinknek minél több ideje maradjon az igazán fontos területekre koncentrálni. Minőségi hardverekkel és azok karbantartásával tesszük gördülékenyebbé a működést.
Évtizedes tapasztalat
Több mint 10 éves működésünk során több mint 100 nagyvállalattal kötöttünk hosszú távú együttműködést, akik számára hosszú távú megoldásokat szállítunk. Továbbá több mint 1000 középvállalkozás működését segítettük eszközökkel és integrálással.
Érted dolgozunk
Megtaláljuk a számodra optimális megoldást vagy lehetséges alternatívákat kínálunk.
Segítséget nyújtunk a megrendelés folyamatában, hogy minden gyorsan, hatékonyan és gördülékenyen menjen.
A kezdetektől fogva támogatást nyújtunk együttműködésünk során, hogy tudd, nem vagy egyedül, ha minket választasz.
Csapatunk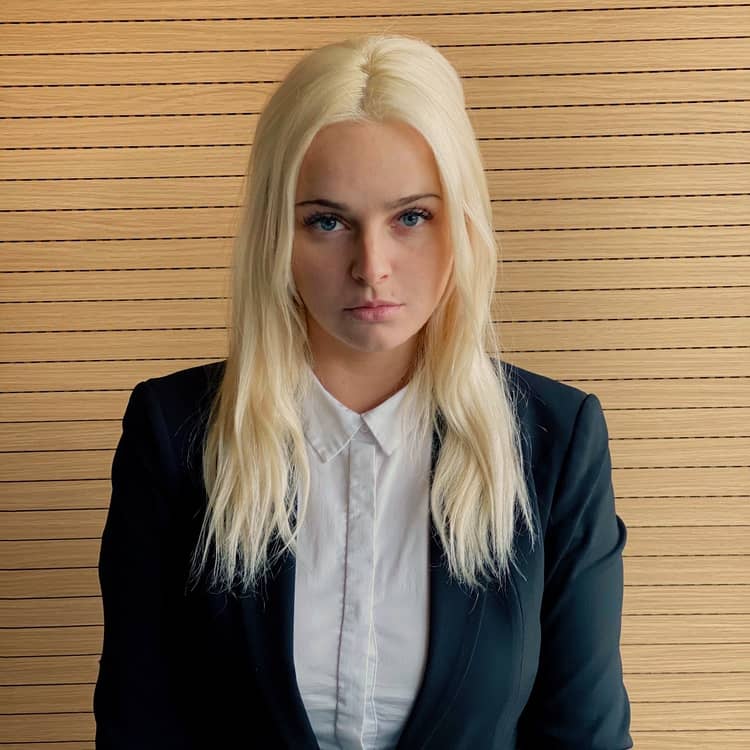 Violetta Orova
B2B operation specialist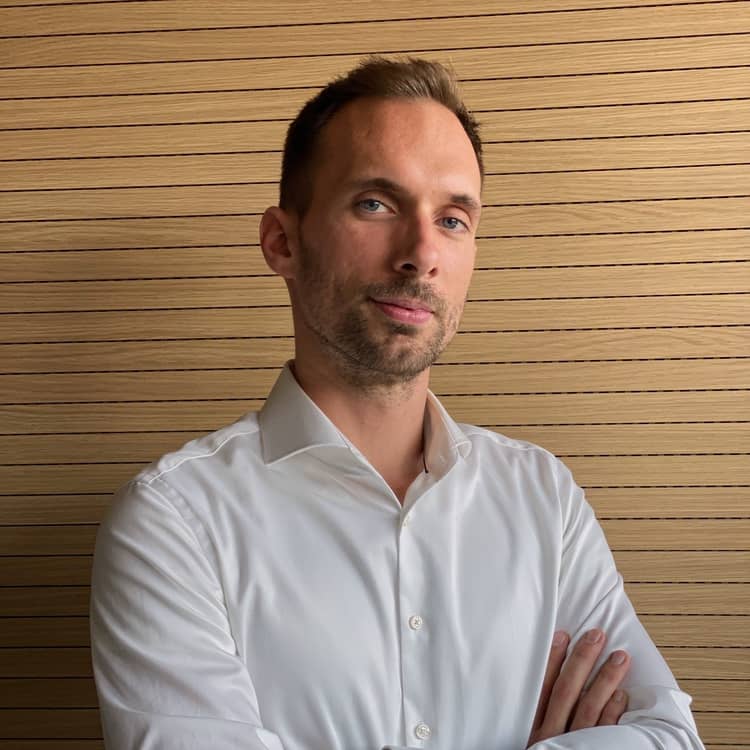 Gergely Sallak
B2B Key Account manager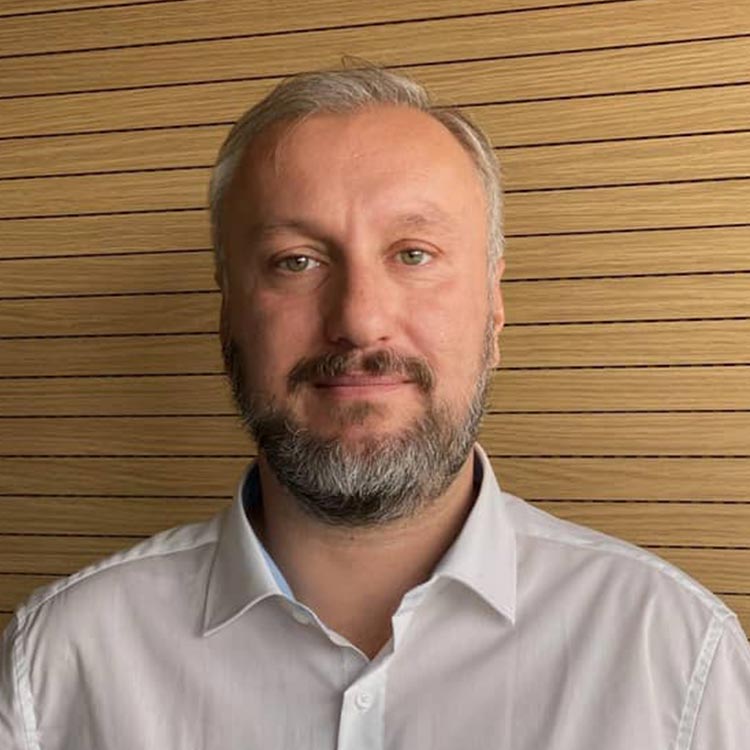 András Ladányi
B2B Key Account manager

Bármikor elérsz minket
Arra törekszünk, hogy a lehető legérthetőbb módon ismertessük meg veled az Apple rendszerek használatát. Bátran kérdezz, azért vagyunk, hogy segítsünk! Csak így ismerheted meg az Apple ökoszisztéma minden kiváló funkcióját és teheted könnyebbé vállalatod működését.
Felkészítjük munkatársaid
Tréningekkel tudjuk segíteni kollégáid, hogy a lehető leggyorsabban megszokják az új Apple termékek használatát. Profi oktatóink megmutatják menedzsereidnek, hogyan használják leghatékonyabban az Apple alkalmazásait, ezzel is könnyebbé téve számukra a munkát.
Igény szerint az oktatásokat az általad választott helyszínen is megtartjuk.
Segítünk kiválasztani a megfelelő terméket
A vállalkozásod igényeihez igazítva biztosítunk standard vagy speciális konfigurációkat, amik a megfelelő teljesítményt szolgálják munkatársaid számára. A konfigurációk egyedileg, a munkakörrel összhangban kombinálhatók.
A választott hardver mellett kiegészítőket is ajánlunk, beleértve az üvegfóliákat, tokokat, autóstöltőket és egyebeket.
Segítünk a bajban
Az Apple termékek hivatalos szervizeként is működünk. Szervizes csapatunk okleveles és tapasztalt szakemberekből áll. Gyors és minőségi megoldásokkal szolgálunk, bármilyen váratlan probléma merülne is fel Apple termékeiddel kapcsolatban. Két szervizünk is elnyerte a nívós Apple Premium Authorized Service Provider címet 2019-ben. Ezt kizárólag olyan szervizek kaphatják meg, melyek folyamatosan maximális ügyfélelégedettséggel működnek és a legmagasabb minőségű szolgáltatást nyújtják.

Gondoskodunk eszközeidről
A Mobile Device Management (MDM) segítségével tömegesen kezelheted és menedzselheted iOS és/vagy OSX eszközeid működését. Az eszközök biztonsága és tartalma IT oldalról kontrollálhatóvá válik. Ennek elsajátításában is segítséget tudunk nyújtani, csakúgy, mint a céged eszközeinek üzemeltetésében.
Telepítjük eszközeid
Ahhoz, hogy a váltás a lehető legsimábban menjen, örömmel beállítjuk az összes Apple készüléket számodra, hogy munkatársaidnak ne legyen más dolga, mint kicsomagolni őket és azonnal használatba venni. Ez nagyban meggyorsítja az átállás folyamatát és még időt is spórol a munkaerő számára. Így nem a cégednek kell foglalkoznia a telepítéssel, a kollégák azonnal belevághatnak a munkába.
Biztosra mehetsz
Az Apple termékek igen magas minőséget képviselnek, sok éven keresztül használhatók és időtlen designjuknak köszönhetően remekül is mutatnak. De váratlan helyzetek mindig történhetnek, mint lopás vagy baleset. Akár még technikai problémák is adódhatnak a garanciális időszakon kívül is. Számtalan előre nem látható dolog merülhet fel a napi működés során: egy kiömlő kávé vagy egy betört kijelző, hogy csak néhány példát említsünk. Ezért örömmel biztosítunk a termékek mellé balesetekből eredő rongálódásra is kiterjedő, akár hároméves garanciát is.
Bérbe is veheted
Nem vagy biztos benne, mely eszközök passzolnak a legjobban céged működéséhez? Lehetőséget biztosítunk arra, hogy élesben is kipróbálhasd eszközeinket. A helyes eszköz kiválasztása és az elégedett ügyfél a legfontosabb számunkra.
Egy nagyobb eseményre készültök, és nincs meg a megfelelő felszerelés? Hívj minket!

Miért minket válassz?
Az üzleti életbe az adott piaci pozíció megtartásához és a kiszámítható növekedéshez elengedhetetlen, hogy megfelelő üzleti partnereket válasszunk. Az iSTYLE-nál mindent megteszünk annak érdekében, hogy a legjobb megoldásokat nyújtsuk és megfelelő eszközökkel támogassuk partnereink működését, hogy ők csak a növekedésre koncentrálhassanak.
Miben támogat az iSTYLE?
Nyersz egy erős partnert a vállalkozásod fejlesztéséhez, több, mint 10 év tapasztalattal.
Dedikált Key Account Managert biztosítunk, aki gyors elérhetőséggel áll rendelkezésedre.
Professzionális segítséget kapsz a termékek kiválasztása során. Testreszabott megoldással, a legkedvezőbb áron.
Egyedi megállapodás alapján rugalmas határidőket biztosítunk.
Kedvező finanszírozási megoldásokat nyújtunk pénzügyi és operatív lízing formájában is.
Segítünk, hogy költségeidet akár az eszközök 100%-ának értékében külső forrásokból fedezd.
A kollégáidra is gondolunk, a céges előnyök megjelenhetnek a kollegáidnak biztosított Employee Purchase Programban.

iSTYLE DEP ID:
4CAD5A0
Device Enrolment Program (DEP)
A DEP egy automatikus készülékregisztrációs szolgáltatás, mely gyorsá és egyszerűvé teszi a Mac és iOS eszközök beüzemelését vállalkozások és iskolák számára.
A DEP leegyszerűsíti a kezdő beállításokat és automatikusan hozzárendeli eszközöd az MDM-edhez (Mobile Device Management). Előkészíti a készülékeket bármilyen profil, alkalmazás és korlátozás beállításhoz, fizikális interakció nélküli. A DEP segítségével a céges eszközök beállítása semmilyen manuális konfigurációt nem igényel. A készülékek még az előtt beállításra kerülnek mielőtt azokat kicsomagolnád.
Amikor az eszköz aktiválásra kerül és csatlakozik az internethez, a megfelelő beállítások azonnal letöltődnek úgy, ahogy az az MDM szerveren beállításra került.
A DEP szolgáltatás ingyenes, igénybevételéhez csak egy DEP ID szükséges. Igény esetén segítünk beüzemelni vállalkozásodban vagy iskoládban a nálunk vásárolt eszközöket.
Hogyan működik?
Regisztrálj egy felhasználót a https://business.apple.com/ oldalon. Add meg a céged adatait és a DUNS számod, melyet ITT találhatsz meg. Egyben szükséged lesz egy dedikált Apple ID-ra is, amit csak a DEP adminisztrációhoz használsz. Miután végeztél a regisztrációval, megkapod a DEP ID-d, amit továbbíts felénk.
Készíts egy admin felhasználót, amivel beregisztrálod az eszközöd. Akár az egész cég/iskola számára is készíthetsz átfogóan egy admint vagy csak egyes részlegek számára.
TOKEN-en keresztül csatlakozz az MDM szerveredhez és állítsd be az eszközöket szériaszám vagy rendelésszám alapján. Az elkövetkező vásárlások során automatikusan is hozzáadhatod az eszközöket az MDM szerverhez.
Állítsd be a megfelelő profilokat, alkalmazásokat és korlátozásokat az MDM felületeden. Így, amikor a user használatba veszi az eszközt, az automatikusan regisztrálja magát az MDM rendszerbe és a megfelelő beállításokat tölti le.
We are looking for an experienced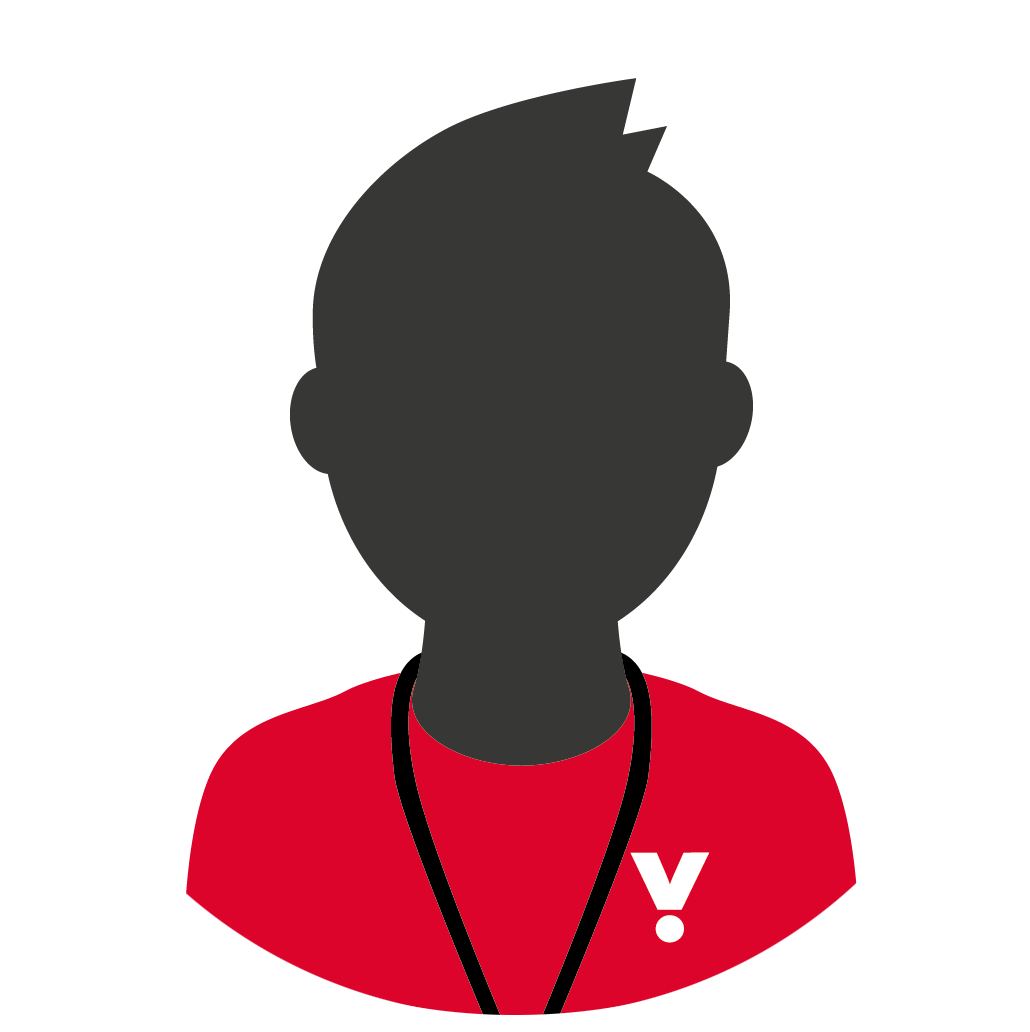 Pre-Sales Engineer
Budapest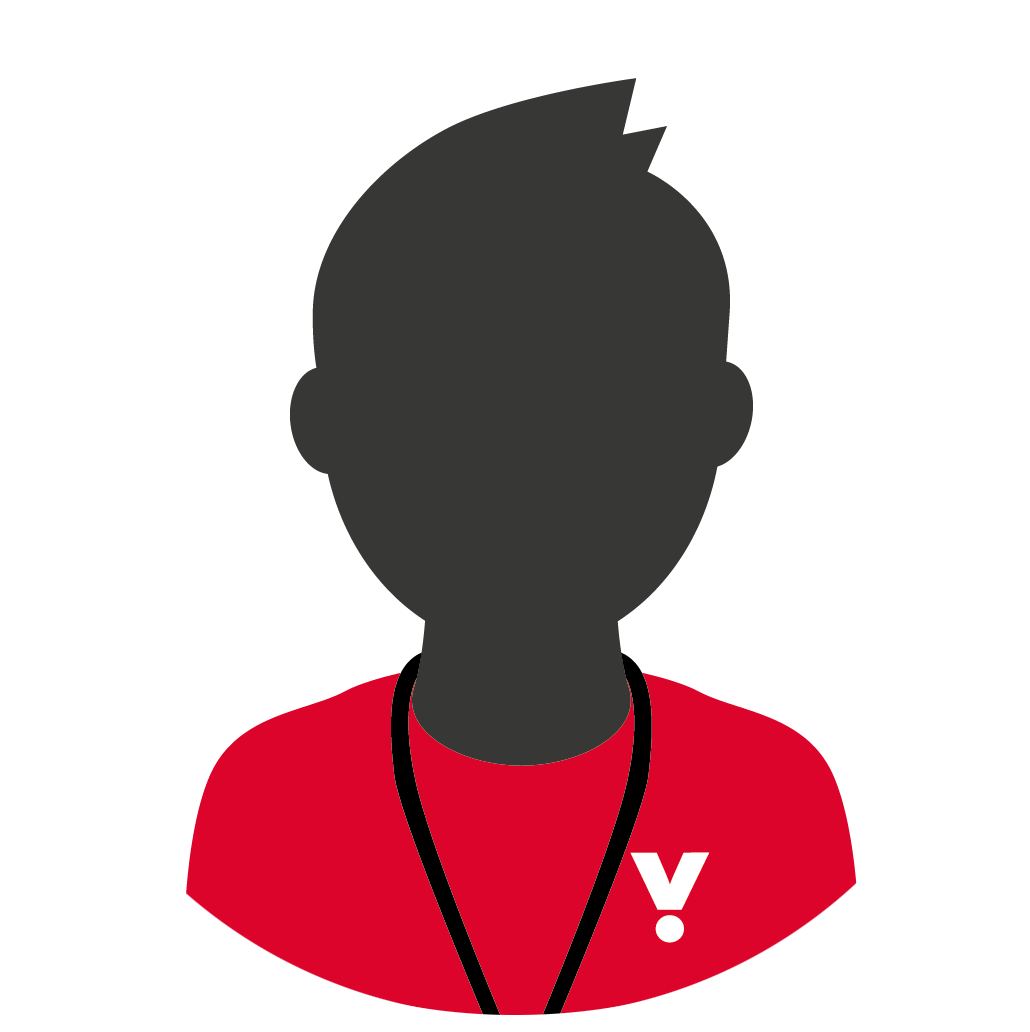 Enterprise Account Manager
Budapest
Pre-Sales Engineer
Budapest
Main tasks:
Support Sales team with pre-sales technical consultancy to identify the customer needs and proactively offer solution to support the business
Coordinates closely with internal sales, technical support team, and service resources to align solution design with customers' business requirements
Secures from customer technical staff commitments needed to ensure a deal's "technical close"
Participate in solution development for new accounts
Serves as a pre-sales resource by supporting the primary sales representative in the discovery process, evaluating business needs to identify the appropriate value position to win the opportunity
Meets assigned targets for profitable sales growth in assigned product lines, market areas, channel, or teams supported
Provides coaching and professional development to team member like sales associates in order to enhance their product knowledge, technical acumen, and technical sales skills
Passionate about Apple products and related solutions
Qualifications/Skills:
College degree from an accredited institution in computer science
Excellent verbal and written communications skills in English and Hungarian
Professional presentation skills
Self-starter
Cooperative attitude
Team player
Proven track record of selling, building, and/or deploying technology solutions
Experienced as a sales engineer in network design, installation and management
Outstanding pre-and post-sales account management and follow-through skills, resourcefulness, and attention to detail
Technical sales support experience
Working knowledge of vendor products and technologies supported by Apple
Detail-oriented, multi-tasking, and able to deal with tight deadlines and stress.
Ability to learn new technologies quickly
Experience required:
3+ years' experience as a sales engineer or with professional services or systems engineering
Proven track record of selling, building, and/or deploying technology solutions.
Experienced as a sales engineer in network design, installation and management.
Proven experience in providing complex data system solutions to clients.
We offer:
Competitive salary
Exclusive office
Young, dynamic team
Work time:
Enterprise Account Manager
Budapest
Main tasks:
Prepare, implement and execute Strategic Account plans at both Group and Account level and update on a quarterly basis
Promote and engage Apple related business solutions across the entire portfolio
Identify and win new Enterprise accounts through effective new business development and account management
Monitor all accounts within the portfolio at Group and Account level, and report
Manage 10-100+ accounts /prospects. Focus on Customer with 500+ employee
Be able to manage very high revenue-based opportunities commercially to meet revenue and margin growth strategies
Produce pipeline as set by the Business Development Manager
Build and maintain account relationships and customer satisfaction
Meet assigned targets for profitable sales growth in assigned product lines, market areas, channel, or teams supported
Qualifications/Skills:
College degree
Excellent communication and presentation skills (verbal and written, Hungarian and English)
Driven by targets
Effective organizational and time management skills
Self-sufficient, proactive skills with a high level of confidence
Ability to articulate in written format responses to clients in day to day needs
Basic understanding of contracts, terms and conditions and the ability to negotiate
Understanding financial rules, P&L, Balance Sheet, Cost of sale, budget, leasing
Experience required
Min. 5 years sales or sales engineering experience in IT industry, preferably specialized in business-to-business segment
We offer
Competitive salary
Exclusive office
Young, dynamic team
Work time:
iSTYLE pro firmy
Allow your employees to do their best.
macOS and iOS are designed to make employees feel comfortable and safe when they work. With their intuitive controls, they will be able to fulfil their duties more easily and quickly and work as best they can. The result will be a more efficient and effective company.
Why Apple
Who we are
What We Do
Why choose us
DEP
Apple to Business
Apple products are made to reflect the needs of modern companies and organizations. They offer employees powerful solutions along with a representative design that underlines the image of a quality business partner.
With intuitive controls, products are easily deployed to small, medium and large companies, including corporations, where they are fully compatible with business systems and applications.
The popularity of the macOS and iOS platforms promote a smooth transition between systems also, as most employees already familiar with this environment.
Designed for any department
Apple products have the perfect design, intuitive control and the widest ecosystem of related applications. This makes them the best tool for any employee. Help your employees succeed in day-to-day operations and bring more value to your company.
Ready to use
Apple products work seamlessly with applications you use, such as Google G Suite or Microsoft Office. This allows your employees to conveniently switch between applications and work as they are accustomed to.
On all mobile platforms, Apple has the most applications you need for your business. Starting with business intelligence, billing, communication or measuring and recording efficiency.
You can easily customize your applications to fit your business needs and your business environment. Systems can also be integrated into back-end systems.
Safety first
Apple products are fundamentally ready for use with an out-of-the-box solution and application suite. This basic solution also includes system-wide protection from device security to applications to data protection.
With regular updates, including remote management assistance, you can be sure that you have secure products from a quality provider.
Easy to deploy, support and manage
Thanks to their compatibility, Apple products are fully integrated into your business without disrupting running processes in any way. Thanks to the Apple ecosystem, many applications can be extended to other Apple devices for faster access to important information and make decision making easier.
Costs and investments
Apple devices are built to last for years in your business. Due to the quality of products, they usually have the highest residual value of all products on the market. This makes it a convenient financial solution for any company. In addition, flexible financial leasing programs with iSTYLE as well as any repurchase we can make for your company make these products even more attractive.
Who we are
We are Apple's Premium Reseller with the longest tradition in the market. Our B2B department has been helping your businesses and organizations grow for over 10 years.
Our goal is to improve your business and help you focus on other important topics related to your business. By delivering quality hardware and its possible management, we make your business operation easier.
We will offer you experience
For more than 10 years of our existence, we have helped more than 100 corporations, where we continuously deliver long-term solutions, and more than 1,000 mid-market businesses to help with both delivery and integration.
What is important to us
Suggest for you an optimal solution or its possible options.
Help you complete the order process so that everything is fast, efficient and worry-free for you.
Provide support in early and later operations. You're not alone, if you choose us.
Our Team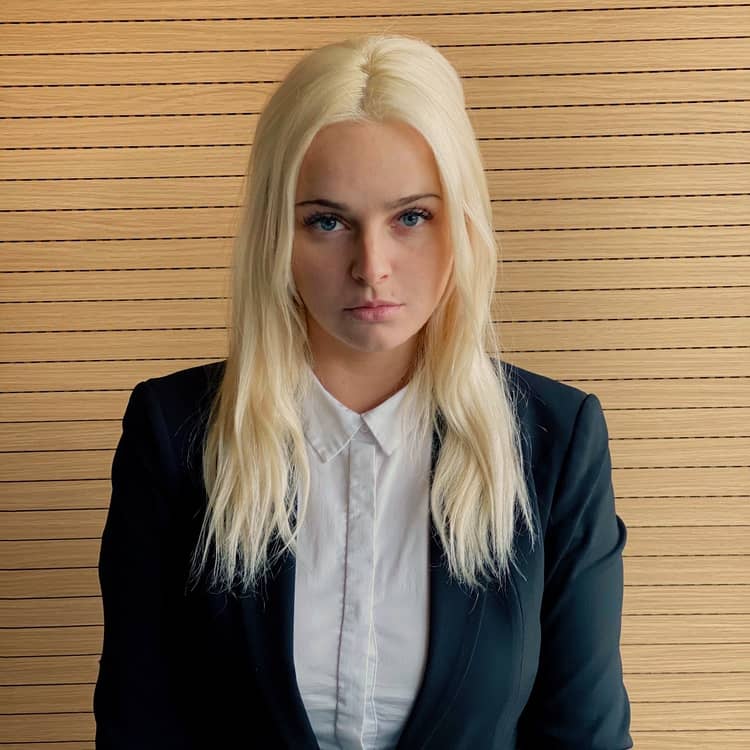 Violetta Orova
B2B operation specialist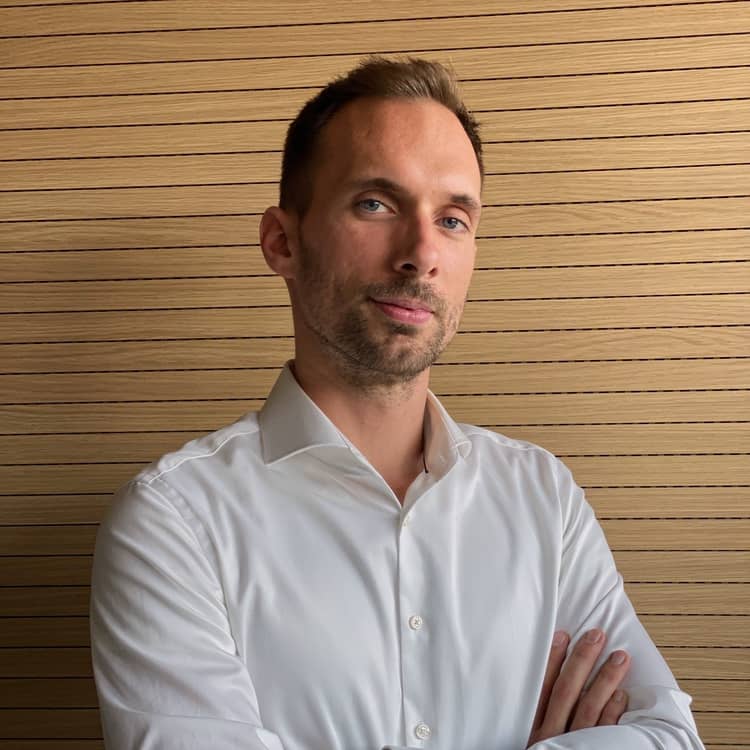 Gergely Sallak
B2B Key Account manager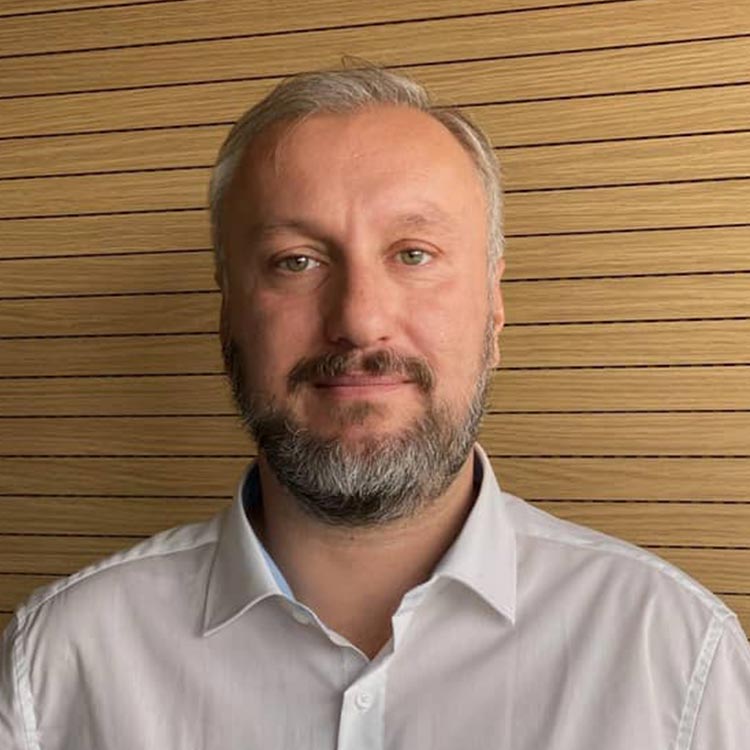 András Ladányi
B2B Key Account manager

We will advise you over the phone
We care to show how to use Apple's systems the best possible way. Do not be afraid to ask us anytime, if you have a question. We are here to help. Only then will you learn to use all the amazing features of the Apple ecosystem without any restraint, and make your business easier. We, too, were beginners once.
We will train your employees
We will help your employees with trainings to rapidly adapt any new Apple product. We have certified instructors who will teach your managers how to effectively use Apple applications with each other, making it easier for them to work and make their day less difficult.
We can provide training both in our premises and internally.
We will select suitable products
Based on your business needs, we provide both the classic and special configurations you need for the right performance of your employees. The configurations can be combined according to the needs of individual work positions.
In addition to classic hardware, we will also provide accessories including cover glass, packaging and car chargers for specific conditions.
We'll take care of you
We are an authorized service provider for Apple products. We have a team of certified, experienced professional. As a result, we provide fast, high-quality service in case something unexpected happens to your Apple device. Two of our service centres have received the prestigious APASP award for 2019. (Apple Premium Authorized Service Provider) This award is only given to service centres that consistently ensure maximum customer satisfaction and offer the highest quality service.

We will take care of your device
With Mobile Device Management (MDM), we can help you set up and manage all iOS devices in your business in bulk. MDM enables your IT department to control the security and content of the devices your employees use. We will train your IT department to use MDM and assist you in initial setup.
We'll set up all the devices for you
To make the transition smooth, we're happy to set up the new Apple products for you so your employees can just unpack them and start using them right away. This will speed up operations and save time for your employees, who will not be stressed by the installation instead of performing their work duties.
You can be sure with us
Apple products are high quality, last many years and look great thanks to timeless design. But what if something unexpected happens? Theft, accidental damage, failure after the warranty period. There are many unexpected events happening in both daily and corporate operations. Spilled coffee or a forgotten computer in the car speaks for itself. Therefore, we will be happy to arrange for you theft and accidental damage insurance, possibly extended warranty for up to 3 years.
We will lend you our equipment
Not sure which device will work best for your company's actual operations? We understand your initial concerns about the unknown. Therefore, we give you the opportunity to test our equipment in the real conditions of your business operations. Your satisfaction and the right choice of products is our absolute priority.
Are you organizing a larger event and need a sufficient amount of equipment? Contact us. We lend the equipment you need.

Why us
For the development of companies and maintaining their position on the market today, one of the key activities is the selection of a suitable business partner. Being fully aware of this fact, we are doing our utmost to help you solve and facilitate your business operations so that you can fully focus on your business growth.
What does cooperation with iSTYLE bring to you?
A strong partnership for the development of your business. We have been helping corporate customers solve operational issues for over 10 years.
Personal Key Account Manager with fast and individual access to suit your needs.
Professional help with product selection. Based on your needs we will prepare the most suitable solution with the best possible price.
Purchase on invoice with the possibility of individual agreement of flexible due date, according to the order volume or type of cooperation.
Attractive financing options in the form of financial or operational leasing. Together we will help you to choose the appropriate form of financing, thanks to which you can reinvest your own capital into development or other necessary activities. We can help to cover costs from external sources up to 100% of the value of goods.
Benefit of Employee purchase program.

iSTYLE DEP ID:
4CAD5A0
Device Enrolment Program (DEP)
DEP is an automatic device registration service that provides a quick and easy way to deploy Mac and iOS to your business or school.
DEP simplifies initial setup and automatically assigns the device to your MDM (Mobile Device Management). The devices are ready to receive profiles, applications and restrictions without the need for any physical setup. With DEP and company-owned devices, no manual configuration is required. The instruments are set up and ready on the server before you unpack them from the box. Once the device is activated and connected to the Internet, it is immediately set up according to your input on the MDM server.
To use the DEP service, just buy the device through us and we will then give you the DEP Reseller ID and help you implement it in your company / school.
How does it work?
Create an account at https://business.apple.com/. You will enter basic information about your business and DUNS number, which you can find HERE. You also need to create a dedicated Apple ID for DEP administration. After completing the registration you will receive your DEP ID, which you need to tell us.
Create administrator accounts to register your device. You can create an administrator for the whole company / school or only for certain sections.
Through TOKEN you connect your MDM servers and assign them devices by serial number or order number. For future purchases, you can set up automatic assignment to the desired MDM server.
You assign the required profiles, applications, and restrictions in your MDM. When the user completes the initial setup, the device will be automatically registered to the MDM and set up to your liking.